A complete service offer "like at home" and fully adapted to your needs
We offer a wide range of services for your seminars and meetings at the Villa des Conquérants. Create your own customized and personalized experience
Janitor services
Our teams are present at all times during your stay to accompany you (concierge, technical assistance).
The Villa team will accompany you to propose an original turnkey offer according to your specifications, the identity of your company and the personality of your decision makers.
Activities, Hotels, Restaurants
Discover a territory rich in hospitality and gastronomy. During your stay, you will be accommodated in the best conditions. And our restaurants, with their home-made and authentic cooking, will be able to deliver you on the spot. Take advantage of a local production, in short circuit. With a varied offer for all diets, vegetarians, gluten-free, lactose-free or flexitarians.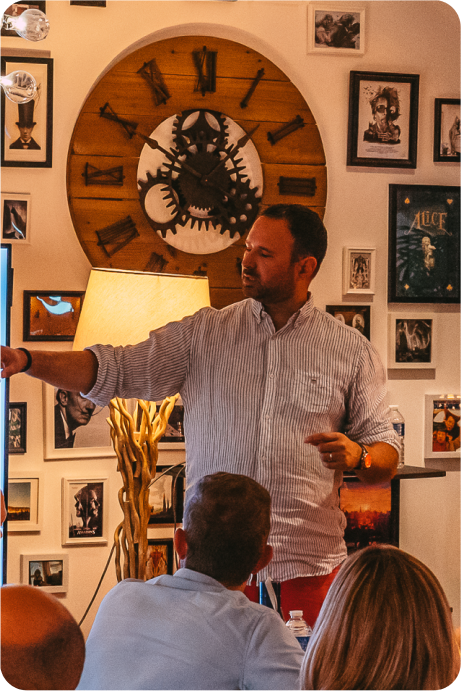 Creativity Consulting
La Villa des Conquérants is not only a seminar place, it is also a team of creativity consultants with methods and techniques to think differently! We offer workshops on idea generation, large group events, shared vision seminars and team building through collective creativity, all at La Villa des Conquérants !